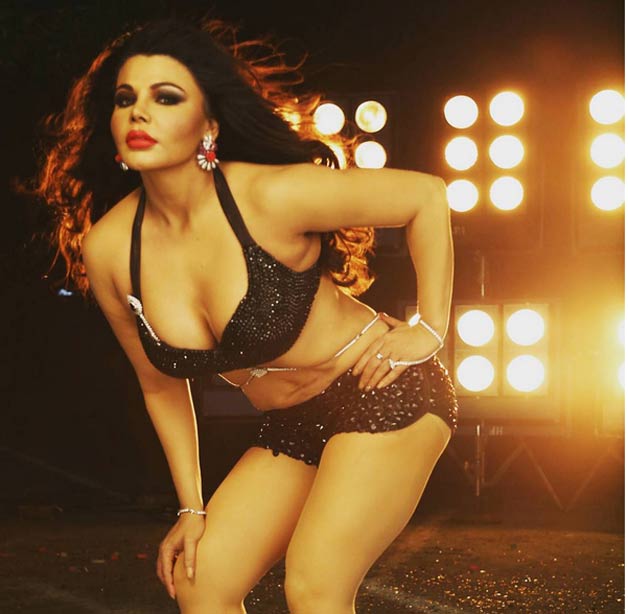 She is a controversy queen in Bollywood. She always likes to get involved her in debatable issue. She is the Rakhi Sawant. She again proved that she is a controversy queen by a new debate.
Some days ago she went United State of America to celebrate their independence day. But there also she brings debate because of her dress. On her dress there was Norendro Modi picture and one picture was on her breast. She also did photo shoot with different pose by this dress.
Everyone was surprised by this type of activity of her. When she asked for this she replied," I got this boobs by plastic surgery and also invest lots of money to get this beautiful boobs so I will show it definitely".  She also said, "In Bollywood most of the celebs have too many plastic on their body; if those plastic can collected then three trucks will be filled from everyone's house. I am honest that's why I accept it willingly, but other persons didn't want to accept this truth".
For her controversial talk B-Town most of the celebs are shocked. But they didn't open their mouth about this issue because they know rakhi sawant is like that, she can use this type of words.