Recently in Britain a weekly news tabloid released a list of data, there they took a survey from 2816 people who are sexually capable or who are interested in sex. Those who are more than 18 years old. they state that, Rather than human being they are satisfied by robot.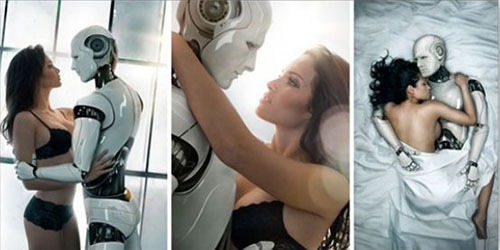 There was a common question for all. Everyone get this question, "The development of artificial intelligence robot and is people imitate the favorite of interaction is positive or negative"? That British tabloid said that about 51% people answered positive. Then the surveyor team Voucher Codes Pro asked five questions and the answer was this-
Cook or clean your food by Robot- 45 percent
Did your task by robot- 38 percent
Discuss with robot- 41 percent
Play with Robot- 12 percent
Sex with robot- 21 percent
Researchers asked a question both male and female participants that, Why they want to sex with Robot? About 72 percent answered "Robot will very good for this work" and rest percent said they will try if they get chance.
Dr. Helen who is a Psychology of Gender named said, "Sexual technology is sophisticated day by day. In future virgin girl may lose their virginity by Robot. From the researcher's point of view about sex a hundred years ago, there was profound change in social norms.